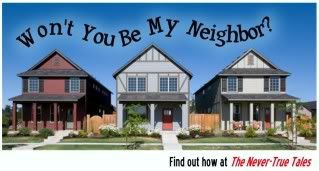 Psst, I'm technically not here. I'm visiting The Kitchen Witch – you have no idea how thrilled I am to be her neighbor this week. Like, super super thrilled. I've been reading her stories and recipes for a long time now and each time, she leaves me craving more, absolutely in awe of her ability to make me laugh, cry and hungry, all in one post! Oh yes, she's that talented.
Anyway, here's my lame-ass attempt at Kitchen-Witching - imitation is the sincerest form of flattery no? If you'd like to know what my impending move to a new home has to do with fresh shitake mushrooms, click on over!
And don't forget to stay awhile and snoop and sniff away at her wonderful site – I guarantee you'll love it there.