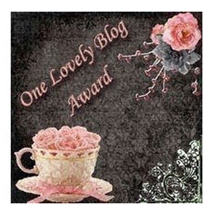 Big Little Wolf has kindly bestowed me with this award, and I can't tell you how honored and happy I am. She's one of the bloggers that really make you think, and when I discovered her blog earlier in the year, I thought to myself, Man, I hope I can write like her someday! She is an inspiration. Truly. Thank you, BLW!
I'm supposed to choose 15 other bloggers to whom I can pass this gift, but alas, I think I've exhausted many of my favorite bloggers through various memes, so I will stick to the number 6, because I'm weird like that. And here they are – all fabulous, all must-reads:
Speaking of The Yellow Door Paperie, I was invited to share my thoughts on gratitude on Mary's space, and I'm honored and delighted to be featured. If you are so inclined, please click on over to read my interview for her Gratitude series and while you're there, be sure to check out her lovely blog.